Good Morning, and Happy Monday!  Did you have a great weekend?  I had a pretty great weekend, but as usual the weekend just goes by way too fast!
We started our weekend with out internet modem dying.  Nice.  You don't realize just how much you rely on that darn internet, until you don't have it!  In fact, this post is coming to you via Starbucks and their free wifi!
I didn't get a workout in on Friday evening, like I usually do.  Carl and I had plans to attend a retirement/anniversary/graduation party for some friends of ours, and I wasn't in the mood to try and cram a workout and shower in a short time span.  I decided to take a quick nap instead!  And I loved it!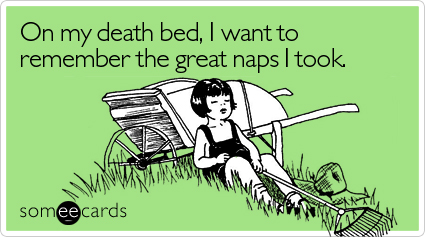 I woke up starving on Saturday, so I decided to throw together a Caprese Frittata.  Nothing fancy, just added mozarella, tomatoes and fresh basil to eggs/egg whites.  It turned out pretty good!
We spent most of the afternoon at the softball fields.  The company Carl works for participates in the Salt Lake Corporate Games ever year, and they had two softball games scheduled.  They won both, by HUGE margins and play again in two weeks.  They've definitely got some "ringers" on their team!
 We were starving after the games, so we decided to grab some dinner at Lucky 13.  Before our dinner arrived, we enjoyed a Chardonnay and a Hefeweizen on the patio.  It was nice to just relax and do some people watching!
For dinner Carl ordered the Celestial Burger, and I chose the Loaded Grilled Cheese.  Lucky 13 is known for their burgers, and I should have ordered one.  Carl's burger was delicious, but my grilled cheese was mediocre.  Bummer.  Live and learn, right? 
After dinner, we hung out at home and watched MORE Olympics.  We can't enough!
Sunday, Madison and I had plans to meet some friends at the pool.  It was nice to catch up with them and spend time relaxing in the sun.  I love days at the pool!  I need a pool in my backyard!  Now!  Carl?
It had been a few weeks since we had taken Chloe back to the Dog Park, so Carl and I packed up a picnic dinner and Chloe, and met Madi at the park.  Chloe is still getting used to all the big dogs at the park, but she seems to have a great time.  She was exhausted when she got home!


We spent the rest of the evening watching, yup you guessed it!  More Olympics! 
How was your weekend?  What was the best part for you? 
Thanks for stopping by!  I hope you have a great Monday!