TLC's new show Craft Wars, hosted by Tori Spelling aired this week.  Did you watch? Being the crafty crafter than I am, it was a no-brainer for me!  Of course I watched!
After seeing all the promo's for the show the last few weeks, I also noticed some familiar faces of bloggers I stalk follow.  Christy Tomlinson, Becky @ Infarrrantly Creative, Brooke @ All Things Thrifty, and Mandi @ Vintage Revivals to name only a few!  I was pretty excited to see what the show was about.
Well, it was pretty good! 
The show starts out with three crafters competing in a one hour Pop Challenge.  Two contestants then move on to the five hour Master Challenge.  In the Master Challenge, the two crafters (Christy Tomlinson and Cheryl Burchett) were challenged to build playhouses.
This is Cheryl's Playhouse: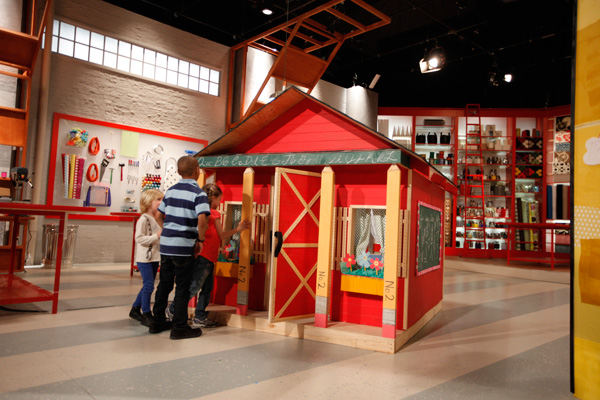 And this is Christy's playhouse:
They were both pretty amazing!  I can't imagine the pressure of coming up with a design, and putting it all together in just 5 hours!  My heart was with Christy, mostly because I've stalked her for years and years, being a scrapbooker and all!  But, Cheryl ended up being the winner and taking home a cool $10,000!  Her playhouse had so many fun details!  It was reallyl creative! 
All in all, I thought it was a fun show, and I can't wait to see future episodes.
Does anyone else think it's so weird that Donna Martin is a crafter?  I love it!
TGIF friends!
What are your plans for the weekend?  I hope it's something fun!